Streaming Alternatives to Cable TV
Hulu
Hulu is one of the most popular streaming services and a more affordable alternative to satellite and cable television. Hulu combines regional cable providers, local broadcast channels, and streaming.
Sling TV
Sling TV is a terrific alternative for those wishing to want the cost of cable TV because it functions more like traditional cable or satellite television.
Netflix
No list of cable alternatives could be complete with the streaming subscription juggernaut – Netflix. With a plethora of successful original shows, Netflix offers a depth of original programming that surpasses its non-original offerings, garnering 44 Emmy awards in 2022 alone. Netflix has increased its investment in original shows by 40% in the last year, and the results are visible throughout the awards circuit.
Philo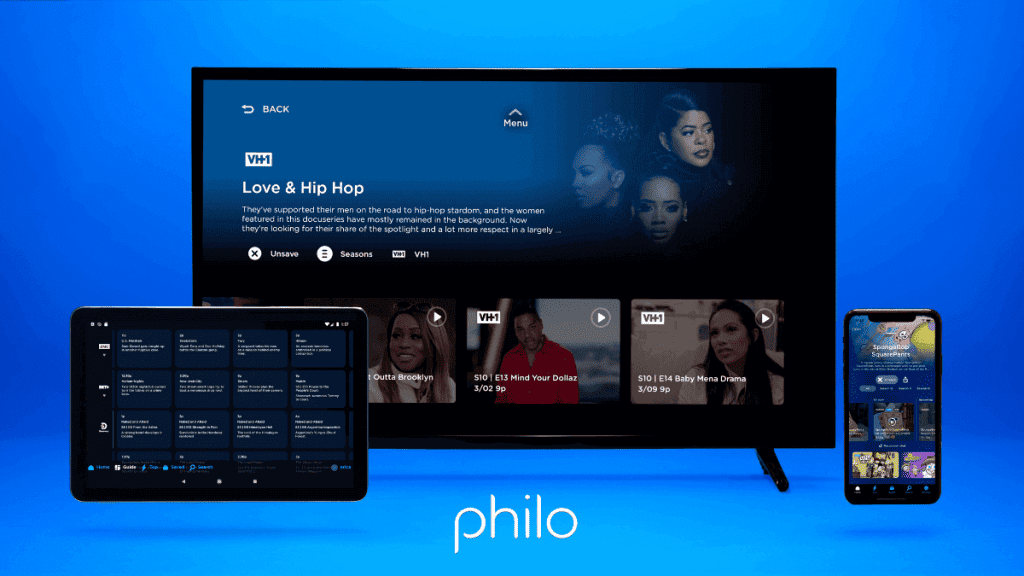 Philo only features a few news shows and sports channels, so you should look at other options if those are essential for you. You can create up to 10 different accounts on Philo and stream on three devices simultaneously.
Paramount+
CBS All Access was replaced with the TV streaming platform named Paramount+ in March 2021. You can access 100+ channels under the Viacom CBS network, including CBS, MTV, Nickelodeon, VH1, BET, Comedy Central, Paramount Network, and the Paramount Pictures film studio.
Peacock
NBC's streaming service Peacock debuted in 2020 where you can watch new and classic movies from giant studios like Dreamworks and Universal. Peacock also is home to hits like The Office. Viewers can also access all live sporting events and the latest Bravo and NBC programs the following day after initial broadcasts.
FuboTV
FuboTV is a fine option if you are looking to replace your cable with most of the popular live tv stations. With FuboTV, there aren't any commitments, and you can opt-out at any time. You can try out fuboTV if you've been seeking a cable TV alternative without commitments or any hidden costs.
YouTube TV
On YouTube TV you can watch live and localized sports, news, and programs from more than 85 networks, including major broadcast networks such as CBS, CNBC, TNT, FOX, ESPN, NBC, ABC, and HGTV.
Starting in the 2023-2024 season, NFL Sunday Ticket will become a premium add-on service for YouTube TV.
Disney+
Most National Geographic, Marvel, Pixar, Star Wars, Disney, and some 20th Century Fox films are available via Disney Plus. This comprises all the timeless Disney Channel original films and television shows.
HBO MAX
HBO Max offers a vast selection of TV shows, movies, and documentaries from various networks and studios, as well as original content. Much of HBO's exclusive original content can only be seen with an HBO subscription, including popular series such as White Lotus, Game of Thrones, Succession, and Westworld.
Apple TV+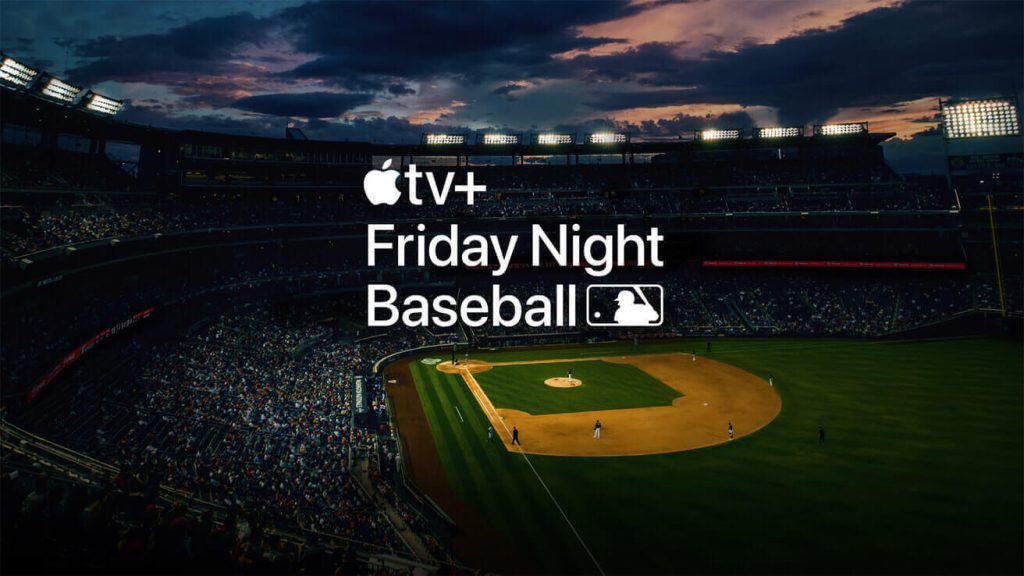 With popular programs like Schmigadoon and Ted Lasso, Apple TV+ has become quite popular! Since this service is still in its early stages, there are few established series and films to select from.
ESPN+
ESPN+ offers an independent service that allows you to watch thousands of live sporting events, commentary programs, and ESPN+ originals.
Ultimately ESPN can work as a standalone substitute if you only watch sporting events syndicated by ESPN network, such as NHL, XFL, PGA Golf, MLB, tennis, some college sports conferences, and soccer matches.
Amazon Prime Video
Like other major streaming service providers, you can access a vast collection of material and Amazon original shows and movies. In addition, if something you're interested in is available via Amazon but not Prime, you can always rent it.
Vidgo
Vidgo gives users access to over 100 well-known cable and broadcast channels. You can also stream videos from your tv, phone, or tablet on-demand or live.
Discovery+
Consider Discovery+ if you enjoy reality TV, wildlife documentaries, gourmet shows, & true-crime shows. All the top Animal Planet, Food Network, Discovery, HGTV, and TLC programming can be easily accessed through Discovery+. Additionally, the service offers many fresh, original programming.
YouTube Premium
YouTube is the go-to site for free video entertainment since it is the hub of everything, ranging from comedy sketches to how-to tutorials to original content from various creators. Additionally, there is professional-caliber programming in almost every genre, so it's more than personal videos posted by people you have yet to meet.
Vudu
Fandango currently owns Vudu, a digital video-on-demand platform. For more than ten years, it has offered a convenient way to rent digital movies and television shows from the comfort of one's own home.
DirecTV Stream
With DirecTV Stream, formerly known as AT&T TV Now, and originally called DirecTV Now, you get over 65 channels, Live TV, 40,000+ on-demand selections, and 20 hours of DVR storage.
Local Library
Several local libraries have DVDs of movies, TV shows, and Blu-ray players. However, beware of apps that allow free movie and television show streaming when linked to a local library account.
19 Alternatives to Cable TV
19 Alternatives to Cable TV Full Analysis [2023]
Josh is a financial expert with over 15 years of experience on Wall Street as a senior market strategist and trader. His career has spanned from working on the New York Stock Exchange floor to investment management and portfolio trading at Citibank, Chicago Trading Company, and Flow Traders.
Josh graduated from Cornell University with a degree from the Dyson School of Applied Economics & Management at the SC Johnson College of Business. He has held multiple professional licenses during his career, including FINRA Series 3, 7, 24, 55, Nasdaq OMX, Xetra & Eurex (German), and SIX (Swiss) trading licenses. Josh served as a senior trader and strategist, business partner, and head of futures in his former roles on Wall Street.
Josh's work and authoritative advice have appeared in major publications like Nasdaq, Forbes, The Sun, Yahoo! Finance, CBS News, Fortune, The Street, MSN Money, and Go Banking Rates. Josh currently holds areas of expertise in investing, wealth management, capital markets, taxes, real estate, cryptocurrencies, and personal finance.
Josh currently runs a wealth management business and investment firm. Additionally, he is the founder and CEO of Top Dollar, where he teaches others how to build 6-figure passive income with smart money strategies that he uses professionally.