21 Jobs That Hire at 16 Years Old
It's never too early to start looking for your first job. Many younger teens than ever before are busy working, making money, or starting their own businesses. These young job seekers aren't just beginning to find employment, but in some cases, they are setting themselves up for future careers.
The key is knowing where to find jobs that hire at 16 years old and selecting the right one that matches individual interests.
Remember that these jobs are a serious business with real responsibility. Choosing the wrong job might be challenging to balance with school commitments or require effective time management.
Let's dive in and discover some of the best job opportunities for 16-year-old workers.
Freelance Writer
Freelance writing is one of the most lucrative jobs available for younger job seekers. This is due to various companies and entities' high demand for written material. This job is also harder to break into, as you will most likely be in competition with college students, established writers, and other academic professionals. Due to the enormous field available, however, if you have any talent in the industry, you can expect some lucrative pay – try these websites to find your first gig.
One of the most commonly available writing jobs is search engine optimization (SEO). Writing for SEO requires you to include content that increases the likelihood of an article popping up on a search engine such as Google.
The scope of articles available under SEO writing is truly massive. They range from all manner of interests to services. Luckily, as the demand for these continues to expand, so does the need for articles written about them. If you are a talented writer, freelance writing is a job you can begin as a teen and continue when you are older.
Instead of writing online content, you might want to try writing actual fiction instead. You can reach many people who enjoy fictional literature, depending on your talent. Some famous authors started this way, and you could be the next!
Gymnastics Coach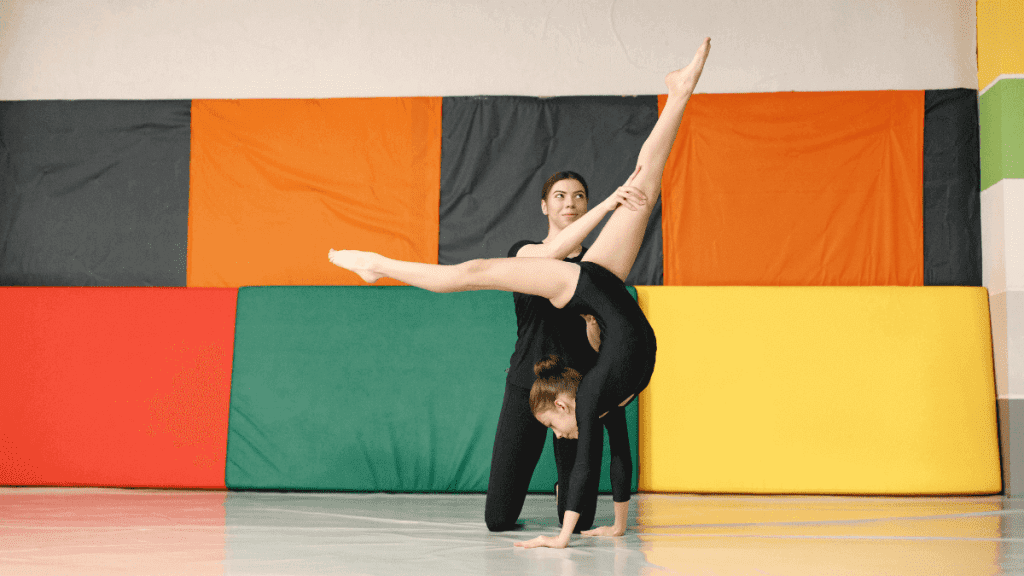 Gymnastics Centers often look for instructors or coaches to work with young children from ages two to young teens. This role will require you to supervise participants, maintain relationships, manage and track class attendance, execute lesson plans, and be a positive and enthusiastic assistant to the gym center and lead instructors.
Often it is a prerequisite to have experience with cheerleading, dance, gymnastics, and tumbling. Gym centers also usually expect the job to include setting up and maintaining equipment and spotting children. Because of these physical requirements, a decent level of fitness is recommended.
Babysitting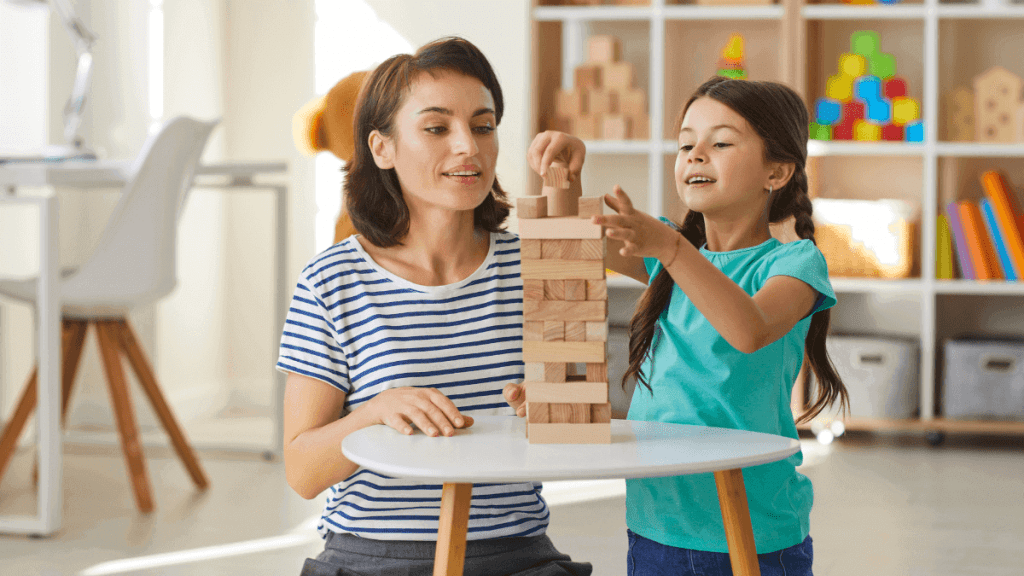 Younger job seekers will find babysitting extremely worthwhile due to its convenience, repeatability, and laxness. Most babysitting jobs require you to be vetted either by the child's parents or by a third-party agency. But the benefits of the job are numerous, and the downsides are few. So here are a few reasons to choose babysitting as a first job.
Firstly, babysitting is a very employable job. Humans will always have children, and there will be a continuous demand for childcare. For many workers, babysitting for the same child or children may become a regular occurrence once you've established a certain rapport with the family. This translates to a reliable gig that pays well for an extended period.
Secondly, the job is excellent if you have experience with kids. You'll know what to expect if you have any younger siblings. If you don't, the secret is easy: tire the kids out, so they get an early bedtime.
Thirdly, babysitting is convenient when it comes to time. You have flexible hours and can often find jobs, even during the school year. Most parents also hire teens as they have more flexible hours on weekends and evenings when adults want to go out.
Babysitting also allows you to scale up your operations. Parents who trust you will likely recommend you to other parents, expanding your client network and allowing you more independence over setting your rates.
Golf Caddy
Depending on your region's climate, golfing may be a season or year-round activity. Golf caddies assist golfers and spend the entire round out on the course with a player. Primary responsibilities of a caddy include recommending and handing clubs to a golfer, keeping the clubs and equipment clean, raking sand traps and bunkers, fixing any divots made by the golfer, watching where the ball is hit, and tending to the pin during putting.
Successful caddies should learn the course where they are working and be able to approximate the distance to the putting green and hole accurately. Regular golfers sometimes prefer a consistent caddy who becomes familiar with their particular style and can tailor advice to their strengths and needs. 
Home and Lawn Maintenance
Another great job you should consider is in the Home Maintenance industry. If you fancy yourself a pro at running household chores, this should be a piece of cake for you. If you find jobs like these, they typically require you to clean specific areas of a home. This is a classic gig, as many people are too busy to do their own yard work or home care.
If you want to delve more into these types of jobs, expect to handle certain types of equipment. Most homes will have their own cleaning or maintenance equipment. However, providing your own or better equipment may translate into a unique selling point. For example, having your own snow shovel or specialized gardening tools may prove to be invaluable in earning gigs, especially if prospective clients don't own the necessary tools to do the required tasks themselves.
The best part about these jobs is that they each have smaller jobs under them that you can specialize in. Some prefer to mow lawns, while others are pros at car washing. If you find yourself doing a better job at some of these, consider specializing in them!
The alternative is being a jack-of-all-trades errand runner for certain households. If you choose this route, expect to find a list of chores to complete instead. These chores may vary from buying groceries to light cleaning, so keep your skills sharp.
Mobile Car Wash
For the entrepreneurial-minded, a mobile car wash might be a well-received business, especially in a suburb with a high concentration of cars. Many adults have little time to clean their own car, but for the right price and convenience, they wouldn't hesitate to have their car washed and waxed.
Typical car washes remove interior garbage and vacuum the seat, floors, and mats. Next, they clean both sides of the windows before finally moving on to cleaning the entire exterior with soap and water. For an extra fee, you could even offer a waxing service.
The necessary supplies for starting a car wash company should be quite inexpensive. You can start with just – soap, a bucket, rags, and maybe a cheap vacuum. 
McDonald's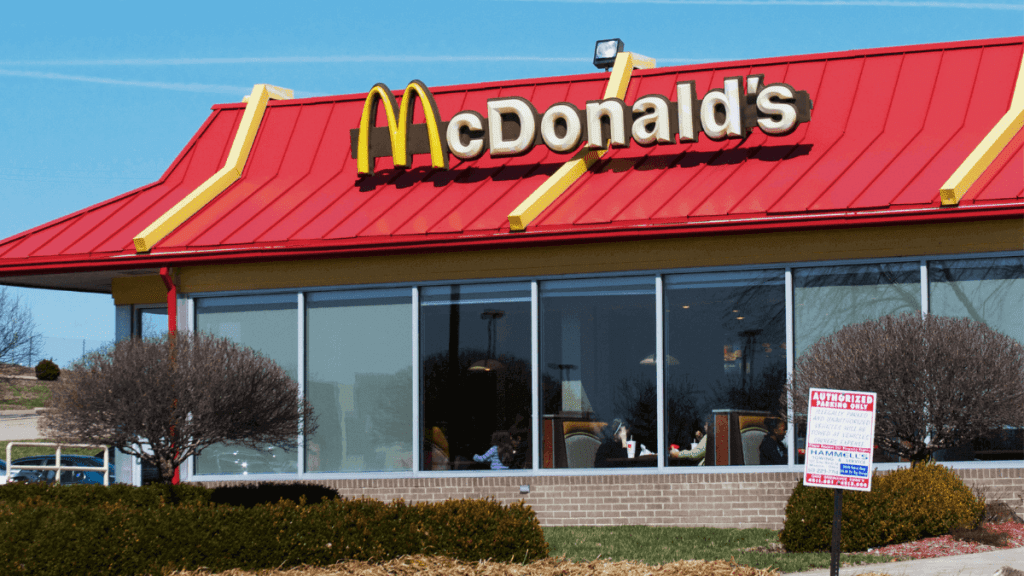 Job seekers at least 15 years old will probably find jobs in the fast food service sector most easily, but many national brands and franchises don't hire until age 16 – even when local laws allow younger. Nevertheless, McDonald's hires starting at 14 years old in regions where they legally can.
Fast food is a billion-dollar industry internationally, and joining a service crew opens many opportunities. In fast food service, you can expect to focus on the job's social and technical aspects.
In any case, this job is hugely popular across the world due to the immense demand for service staff. You also have a wide range of jobs to choose from. Manning different parts of the kitchen, serving customers, or managing a drive-thru service exposes you to different operations within the industry.
Tutor
If you are academically gifted, a side hustle as a tutor may be a perfect job at any age. Tutors help other students with comprehension, exam preparation, and homework. Of course, it will be critical that you have a strong grasp and understanding of the subjects that you are teaching.
Tutors have the additional benefit of working flexible hours and setting their own schedules and rates. The flexibility is a great fit for busy teens, who can target their tutoring business around the evenings and weekends.
Many tutors work with the same students or clients for years on end, so if you prove yourself as valuable, you can secure a steady cash flow. Additionally, depending on how much you enjoy the job or your success, you could continue this job well into the future full-time or for years as a side hustle. 
Pet Care and Maintenance
Similar to babysitting, this job is popular, especially for pet lovers. This job will require you to care for pets by handling their routines and ensuring they don't get into trouble. Pet owners love their pets but may not always have time for them. That is where you come in. Your job description includes feeding, grooming, and even walking pets.
The best part about this job is that you can hang out with some pretty adorable or fun pets. Pets can be very sociable creatures, and hostile pets are rare. Over the course of the job, you might even end up making a friend or two!
Before taking on a job, it is essential to consider the specific pets and their needs. Some animals are more independent pets than others. These low-maintenance pets are less effort but typically translate into lower pay for you. Keep a lookout for high-maintenance pets if you want to make the big bucks. Exercise the appropriate care, and you may find yourself in a job that pays more than you can imagine.
Just as with babysitting, pet sitting is all about ensuring that you have a good reputation. Pet owners are more likely to pay someone they know they can trust. If word gets around that pets love you, you may have more offers than you have time for! 
Movie Theatre Attendant
A movie theatre attendant checks tickets before letting patrons into the theatre. Movie theaters are perfect for film geeks or anyone who enjoys the smell of buttered popcorn. Enjoyment keeps the job fun and keeps you invested in the industry. This may spark your interest and lead you further in an industry or field, such as film or broadcast production.
In addition to its broad scope, this job is one of the best ways to meet new people and practice your social skills. Social interaction is the foundation of a service industry, requiring you to check with customers and take care of their needs. It also requires communication to ensure that they understand how things work.
National chain AMC has over 600 theatres in the U.S. and begins hiring as young as age 14. Typical responsibilities in addition to theatre attendant include food prep, cleaning, and ticket sales.
Lifeguard
A lifeguard is a unique job that allows you to be outside while entrusting you with great responsibility. Depending on where you live, your local pool or beach may hire you as a lifeguard. Younger teens can expect to take on a more passive role as a lifeguard. Typically, you will be a part of a team that may only be called upon when additional support is required. You may occasionally have to be on lifeguard duty for small swimming areas such as public pools. If you stick with the same club, pool, or beach for multiple seasons, though, your responsibilities will grow.
Lifeguarding requires a great deal of maturity, as other lives are at risk. But that comes with a great deal of respect as well. You are responsible for enforcing rules and regulations when it comes to swimming. This is mainly for the safety of swimmers and to prevent any accidents. If an accident occurs, your job is typically to assist the individual in danger. This means that you must be knowledgeable in first aid and be a stellar swimmer.
Being a lifeguard is great if you enjoy being around water. Off duty, you can enjoy outdoor places such as beaches, waterparks, or public pools. Additionally, people look up to you, and you are a symbol of safety.
Paper Route
While reading the news has grown more modern over the years, a paper route is still a classic way to start your first job. The image of a new kid in town hurling papers has made this job an icon to many job seekers. Even today, this is still a tried and true way to make money, as many people still enjoy reading print newspapers.
This job also serves to instill some essential skills in younger individuals. First, it teaches kids to ride a bike, a skill in and of itself. Furthermore, it also allows them to navigate around town, learning their way and ensuring they learn efficiently and don't get lost. A paper route also serves to familiarize teens with the community around them.
A paper route will require you to coordinate with a local or regional newspaper to establish where you can deliver papers and your payment method. Some newspaper routes have a collection system where riders ask for money from those they deliver to instead. This ensures that those with better reputations also have higher chances of getting a good tip. 
Pizza Hut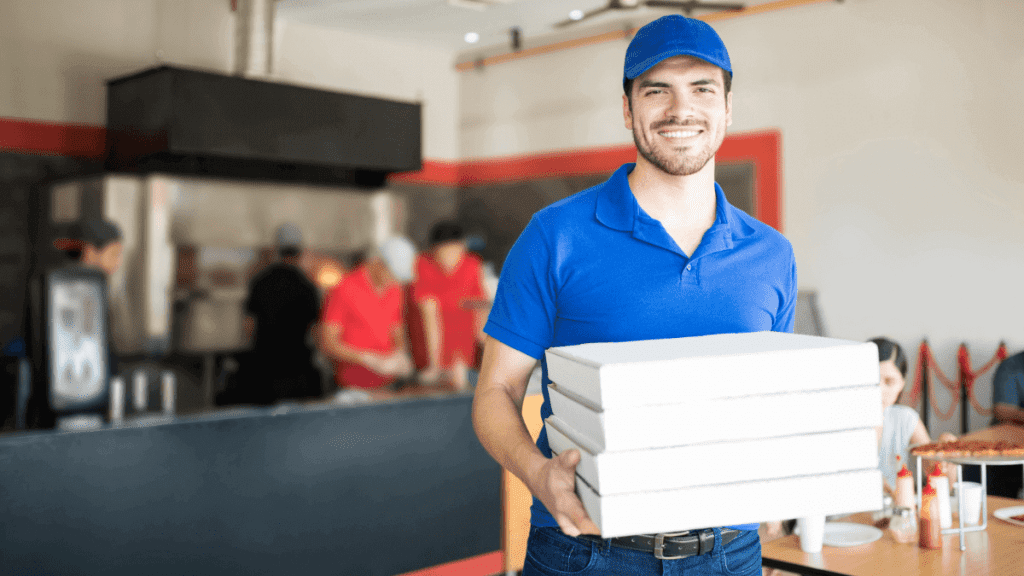 Pizza Hut is another brand within the fast-food industry that hires starting at age 15. Employees can expect to work as bussing staff – cleaning and preparing tables. Cashier roles are also common, where you will be expected to focus on customer-facing service.
Working in the fast food industry also opens you to the realities of running a business. If you plan to run your own business as an adult, an established fast-food restaurant is an excellent example of optimized operation.
If that doesn't convince you, then maybe the prospect of free food will. Many employees have employee discounts at work and are typically allowed to eat items on the menu for their breaks. Now that's an exciting prospect that puts this job in contention any day of the week!
Summer Camp Counselor
Summer day camps and sleepaway camps often seek out younger aged employees to spend their summer days playing with and supervising children. Working as a camp counselor is often an enjoyable job, as you get to spend your time outside doing various activities alongside the children you are in charge of. Expect the activities to include sports, arts and crafts, cooking, nature, climbing, ropes course, water sports, and swimming.
Summer camp positions are a great fit for busy teens who may not have enough free time to work a part-time job during the school year. Camps are scheduled to coincide with a summer break for most students, allowing a seamless way to spend your summer holiday earning some cash.
If you enjoy working in the camp environment, there can be further opportunities in management or camp director positions as you become an adult. Many of these roles are performed by adults who work a school schedule and continue to work at summer camp year after year to supplement their primary jobs.
Parking Lot Attendant
A parking attendant is a term for a job that requires someone to oversee a parking lot. Parking attendants coordinate where to park as well as oversee the payment process. Depending on the location and specific lot, these jobs can be quite busy with lots of customer interaction or more focused on managing the checkout gate and infrequently interacting with customers.
Expect to work by yourself and spend the majority of your time without a specific task. This role may prove to be desirable for teens who want to use their idle time to study.
Retail Store Sales Associate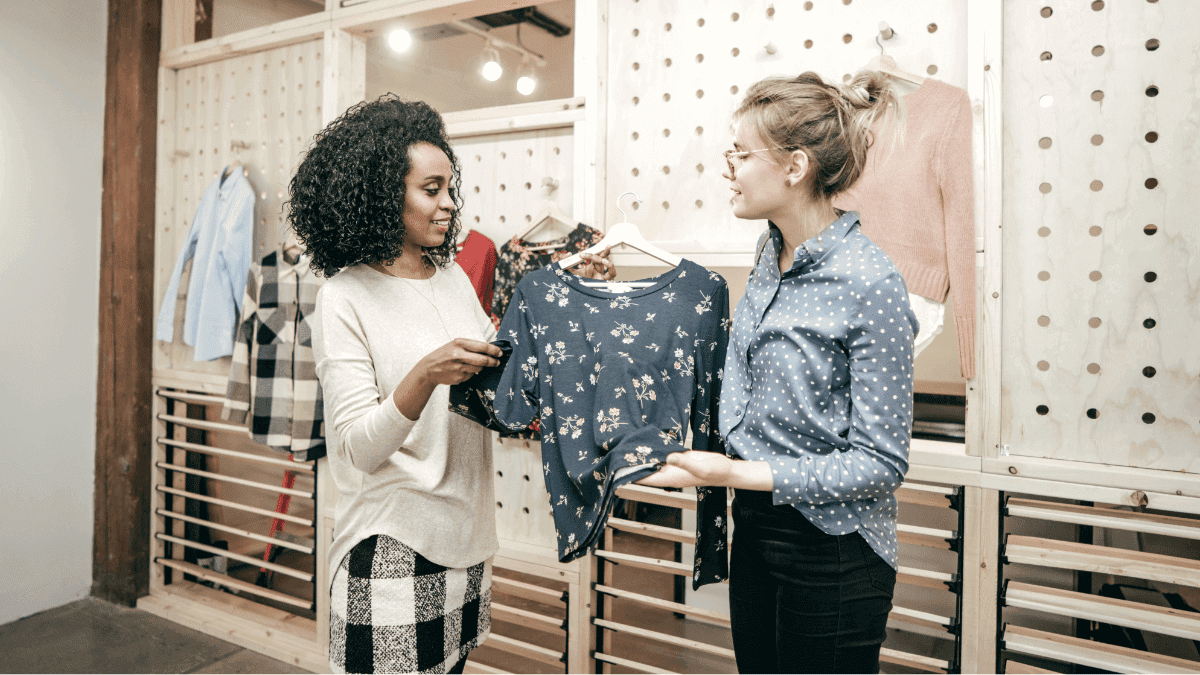 Although brick-and-mortar shopping is not as popular as it once was, there is still a significant need for store associates in small retail and large department stores everywhere. Although some stores do have a 16-year age requirement, we have found several stores that hire 15 years old for retail stocking and sales associate roles.
Retail sales associates can expect to spend their time interacting with customers, as well as moving between the stockroom, sales floor, fitting rooms, and register areas. Making the customer's experience is the priority, and resolving guest concerns is paramount.
Some large department stores and specialty retailers also pay commissions based on how much you sell, providing additional upside in salary and honing sales skills.
Burger King Employee
The home of the Whopper hires as young as 15 years, the same as several of their larger multi-national competitors. On-site work includes many functions, such as cooking, cleaning, serving, cashier, and drive-thru service.
Every fast-food brand has different specialized equipment and processes. In fast food service, you can expect training in customer service, equipment, cooking, and other technical trades.
Although fast food service jobs are popular among young workers, there is usually enough demand for employees to make finding an opening readily available.
Barista
Baristas prepare beverages and snacks in a coffee shop while interacting with customers in a food service role. Although some large chains, such as Starbucks, require employees to be 16, there are roles available for younger teens at private coffee chops.
Younger teens may be limited by the type of equipment and machinery they are allowed to operate safely. Cleaning, prepping, warming food, and preparing basic beverages are specific roles often given to younger workers.
Grocery Bagger
Every supermarket does not hire grocery baggers, but the ones that do often hire younger teens for this job. Baggers' responsibilities include packing purchases into bags and carrying bags or bulky items to a customer's vehicle.
Grocery baggers is a classic customer-focused role, and it is not unheard of for a helpful bagger to make an additional tip on top of their salary. If you have a future interest in the food or service industries, a job as a grocery bagger is a good start, especially if you have a store within walking or biking distance. 
Six Flags Amusement Parks
Six Flags amusement and water parks are located all over the U.S., and they begin hiring teens as young as 14 years old. If you live near a major metropolitan area, there is a good chance you have a park within 50 miles of your home.
Jobs and opportunities vary greatly, and they are open to seasonal workers, which can align perfectly with a summer vacation job. If you are interested in client service or the food and hospitality sector, this can be a foot in the door and even a useful resume builder to show a serious interest in the industry.
Roles can include ride and game attendants, mobility assistance, food, and beverage service, cleaning, or customer service. 
Dairy Queen
Dairy Queen is a fast food chain specializing in ice cream, smoothies, and other specialty dessert items. Nevertheless, this chain also serves a full menu of fast food staples, including hot food like burgers, chicken fingers, and fries.
Like other fast food chain jobs, you will gain experience within a kitchen and learn some specialized equipment specific to their unique process and preparation. With 4000+ restaurants operating in the U.S., the Dairy Queen brand sure can teach you how to operate efficiently. 
Why Teens Should Job Search Now
Individuals have a lot to gain when they find a job at a younger age. When they find jobs, they increase their interpersonal skills, learn how to operate as part of a team, and set themselves up well for the many challenges life will throw in the future.
Financial responsibility is a remarkably invaluable skill as it teaches the value of money and how hard it is to earn while saving up for larger purchases. Money also opens many opportunities for anyone at any age.
If you want to find jobs, don't be afraid to look around. Who knows, you may find yourself in the perfect opportunity.
Josh is a financial expert with over 15 years of experience on Wall Street as a senior market strategist and trader. His career has spanned from working on the New York Stock Exchange floor to investment management and portfolio trading at Citibank, Chicago Trading Company, and Flow Traders.
Josh graduated from Cornell University with a degree from the Dyson School of Applied Economics & Management at the SC Johnson College of Business. He has held multiple professional licenses during his career, including FINRA Series 3, 7, 24, 55, Nasdaq OMX, Xetra & Eurex (German), and SIX (Swiss) trading licenses. Josh served as a senior trader and strategist, business partner, and head of futures in his former roles on Wall Street.
Josh's work and authoritative advice have appeared in major publications like Nasdaq, Forbes, The Sun, Yahoo! Finance, CBS News, Fortune, The Street, MSN Money, and Go Banking Rates. Josh currently holds areas of expertise in investing, wealth management, capital markets, taxes, real estate, cryptocurrencies, and personal finance.
Josh currently runs a wealth management business and investment firm. Additionally, he is the founder and CEO of Top Dollar, where he teaches others how to build 6-figure passive income with smart money strategies that he uses professionally.